BunnyCDN now supports auto-recharging of your account balance
BunnyCDN recently announced a new feature which allows you to auto-recharge your account when the balance drops below a specific amount.
Do do so, login to your account and click on "Billing" on the left side menu, or simply click this link to directly go to the Billing settings.
Here you can find the new Auto-Recharge function.
You can choose any amount from a predefined menu. This will also change the currently needed balance of your account.

Now, just put in your credit card details, select " and you're done!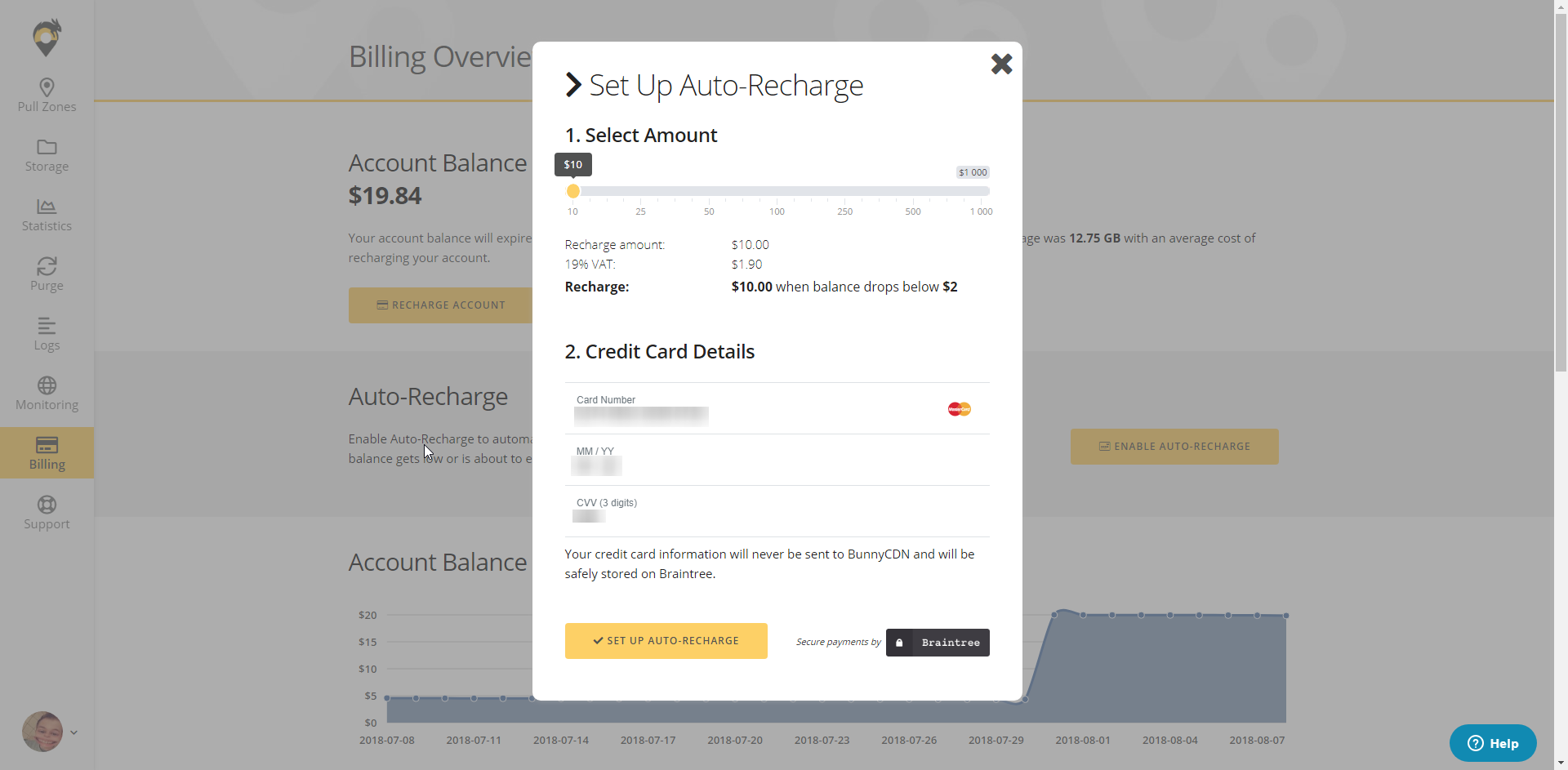 You can still change the recharge-amount later.